This 3 layer 100% cotton mask has a head loop consisting of an elastic cord and adjustable stopper that enables you to adjust the mask to your comfort.
The sizing of the mask is set as Female.   However, if you wish to order Male, Teen and Kid size are also available (unless otherwise stated by X Male, which means no Male size).   
Do Indicate in the Notes before checkout of your preference, for example :- P1 Teen or S10 Male.  If you wish to have ear loops instead of head loop, do indicate in the Notes as well.
Please note :-
These are NOT MEDICAL MASKS.
Please wash before use.
For Hygiene reasons, these masks are not refundable nor exchangeable and all sales are final. 
Sizing for the individual sizes in Centimetres are as follows(Tolerance =/- 0.5cm) :-
Female :   
| | | |
| --- | --- | --- |
| Size | Nose Bridge to Chin | Cheek to Cheek |
| Female | 15 | 26 |
| Male | 16 | 28 |
| Teen (Aged 7 and above) | 13.5 | 24 |
| Kid (Aged 3 - 6) | 12 | 20 |
Related Products
---
Customer Reviews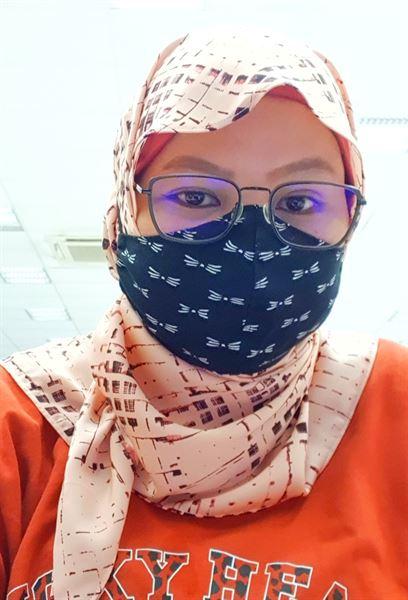 06/27/2020
Most hijab-friendly mask. ♡
easiest mask to wear for a hijabi! i can easily wear it after i've worn my hijab. i love that it's adjustable so i can loosen it when i'm putting it on so it won't mess up my hijab and tighten it after i've put on the mask. also, when you want to eat or drink, you can easily loosen the string and lower down the mask. you can always trust coach haneeza to design hijab-friendly items! thanks coach. your adjustably string for this mask is the best and most convenient for hijabis! <3
Siti A.
Singapore

06/27/2020
Ingeniously Designed Mask
The pretty mask was very comfortable to wear. Its design was cleverly crafted with adjustable string to give better hold of the mask without hurting the ears or slipping off. I could wear it the whole time when I was teaching in my class. Well done, Coach Haneeza!
Roslinda N.
Singapore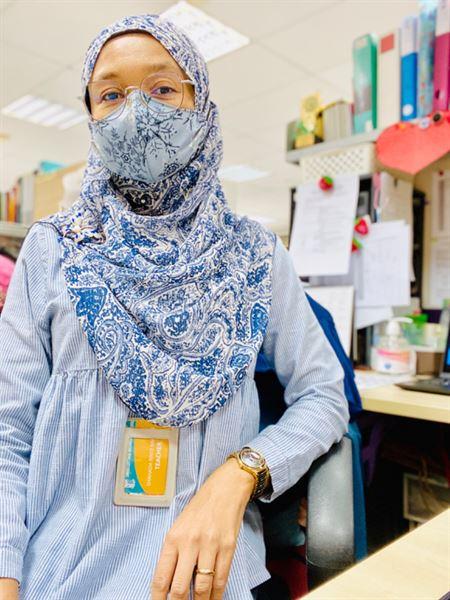 06/27/2020
Mask Stay Safe
Gentle to the skin Full coverage Breathable Secure Nice
Shahada .
Singapore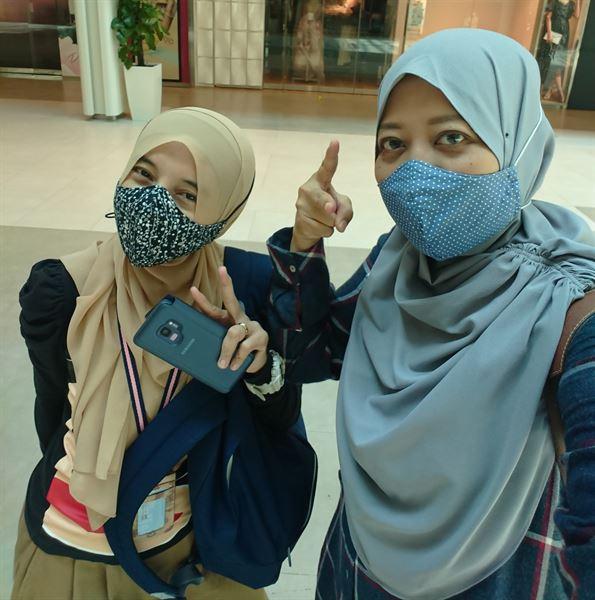 06/27/2020
Reusable Mask
Fashionable, breathable and hijab friendly masks. Love the wide range of prints available. Customer can also opt for ear loops ones. She can also custom made for brides, with beautiful prints and blings. I have ordered quite a few from her as gifts to friends and a bride to be. All of them loved the masks, including me! Thank you Coach Haneeza ❤️
Norhuda R.
Singapore
06/27/2020
Perfect for hijabis
Love the designs and adjustable head strap. Doesn't require mask extension.
Ana
Singapore